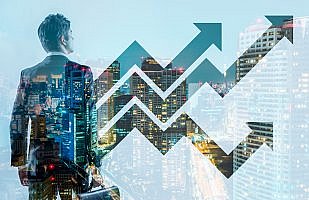 Sales and business development is a key part of a consultant's repertoire especially at more senior levels.
Pure sales roles are rare in consulting but invariably most openings at Director and Partner level require the ability to source, win and deliver assignments as well as broader client management skills. Business development also of course includes the business growth agenda, growing and sustaining a successful consulting practice.
Prism is always keen to hear from management consultants and solutions professionals who have sales experience to fill top senior management consulting jobs on behalf of our clients.
We've listed our current Sales & Business Development Consulting jobs and other first rate senior consulting vacancies below so please apply to any that appeal or click here to register with Prism.
Job listings are updated regularly.
£125,000- £135,000 + generous commission OTE £215,000 (uncapped), bonus and benefits package. Equity potential.
Superb opportunity with a boutique, high growth consulting firm to sell, grow the business and shape its future.
View details
£130,000 - c£150,000 Plus 20-40% bonus/profit share plus equity
Key management consulting Director (Partner) role in expanding strategy, growth, change and transformation consultancy
View details