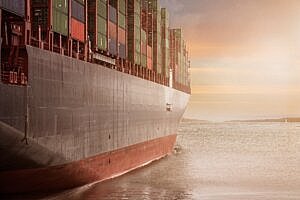 Logistics and Supply Chain consulting is a key consulting offering, found as part of broader Operations Consulting or as a specialist firm or practice in its own right.
Prism has expertise with a range of management consulting jobs with Logistics Consulting or Supply Chain Consulting featuring strongly in the role.
Whether you are seeking a specialist management consulting vacancy in this field or a broader role featuring supply chain consulting we can assist.
Please review our current management consulting roles in Logistics and Supply Chain  below.
Or click here to register with Prism.
£55,000-£65,000 max or pro-rata equivalent
Urgent "temp to perm" requirement for experienced management consultants in very high growth mid sized business.
View details
£125,000- £135,000 + generous commission OTE £215,000 (uncapped), bonus and benefits package. Equity potential.
Superb opportunity with a boutique, high growth consulting firm to sell, grow the business and shape its future.
View details
£130,000 - c£150,000 Plus 20-40% bonus/profit share plus equity
Key management consulting Director (Partner) role in expanding strategy, growth, change and transformation consultancy
View details