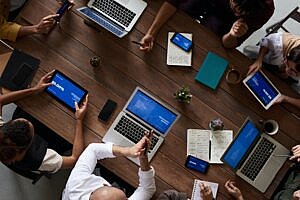 The ability to manage ITTs and produce compelling bid responses, as well as to subsequently deliver a profitable and successful project is crucial part of a senior management consultants skill set.
Prism has expertise with a range of senior management consulting jobs with Commercial/Bid Management featuring strongly in the role.
Whether you are seeking a specialist management consulting vacancy requiring these skills or a broader sales & business development focussed role we can assist.
Please review our current management consulting roles in Commercial/Bid Management below.
Or click here to register with Prism.
£125,000- £135,000 + generous commission OTE £215,000 (uncapped), bonus and benefits package. Equity potential.
Superb opportunity with a boutique, high growth consulting firm to sell, grow the business and shape its future.
View details