Whether you are a candidate or a hiring manager, if your aim is to get the best service from your executive recruitment consultant, the approach is the same. The key to success is to establish a close working relationship, which is characterised by openness and integrity.
There are a number of steps you can take to achieve this:
Selection of the best recruitment partner
Perhaps the most fundamental part of the process is making sure you select the best recruiter for the job. Sometimes it can be difficult to choose the right company to work with. Seek advice from your network of contacts and look for personal recommendations. Failing that, look for reviews on Google or Glassdoor and take time to identify companies or individual recruiters who have industry recognition for their abilities in your space and, of course, a good reputation. For a different perspective, consider whether you should work with a recruiter to land your next role.
Clarity
Think carefully about what your requirements are from the recruiter. Are you looking for an agency with experience in a particular field? As a candidate, think about what type of company you would like to work for. Seek out a recruiter who advertises roles for that type of company or specialises in your field of expertise. Be clear about what your dream job looks like and finding the right recruiter to assist you in the process will be that little bit easier. Here are some good reasons to use a recruiter to find a job.
Equally, if you are a hiring manager be clear in what type of candidate you are searching for. If a recruiter is already advertising roles very similar to your own, you know that it's likely they have experience in this arena. They will, therefore, have access to a pool of potentially suitable candidates. If you are looking for a particular academic background or Big 4 experience, that's fine. Make sure you are clear from the outset that those are your requirements. Here are the ten key things you should expect from a recruitment consultant.
Branding
If you are looking to hire a new member of staff, an external recruiter is a conduit between you and a great new hire. It is essential therefore that you choose a style of a recruiter who can reasonably represent your company's brand and culture. If your management consultancy firm has a young, vibrant workforce then seek out a recruiter who will present and conduct themselves in a professional manner. They are likely to attract the right kind of candidates for you and have access to the kind of candidates you are looking for.
Be responsive and available
Good manners cost nothing. The recruitment process works best when it has momentum. Whether you are a hiring manager or a candidate be mindful that recruiters, like yourselves, are busy people. Their objective is to do their job and secure a great hire. If they contact you, it's not because they are looking for meaningless communication to fill their day. It's because they need to share information with you or ask for information in return.
As a hiring manager, your objective is to hire a new member of your team. As soon as you have agreed on a brief and signed on the dotted line, any worthwhile recruiter will begin CV searching and advertising for your role. Set aside some time to review any CVs you are sent, and provide appropriate feedback on the candidates put forward. One of these applicants could potentially join your company, so ensure you have an efficient process in place to deliver a great candidate experience to all, successful or otherwise. Delaying feedback simply clogs your inbox with chasing emails and creates a bad impression, not only with the recruiter but also more importantly with your candidates.
Here's more information about top management consultant recruitment frustrations and how to avoid them.
As an executive search company, we often see a good candidate lost due to a long drawn out recruitment process. The best talent is in demand and a good candidate may well be in receipt of a number of offers. Acting promptly and avoiding long delays is crucial. Everyone likes to feel valued.
Appreciate that recruitment consultants are busy people too. They will try to be flexible, but when scheduling a whole series of interviews or meetings, it's helpful if candidates and clients are able to respond to communication promptly.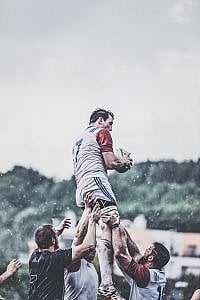 Trust
If you chose a recruiter with integrity, you can trust that they will ask questions which are pertinent to the role. It may feel a little uncomfortable to discuss the minutiae of your CV and life experiences. However, the recruiter has a relationship with their client and is best placed to establish whether your work experience and key skills fulfil the remit of the role in question. Their aim is to fulfil the needs of their client but at the same time ensure your career goals are aligned with the role for which they are recruiting. Trust their judgement and believe that they are trying to guide you in the right direction. It is in no one's interest to place a candidate in the wrong role. It reflects poorly on the recruiter, is frustrating for the candidate and potentially costly for the hiring company.
Openness
Trust and openness go hand in hand. As a candidate, it's important that you share with the executive recruitment firm any concerns you may have about your CV. If you have had a number of job moves in the last few years, or have a large gap in your work experience, then discuss this with the search firm. It is much better to address this upfront so that the recruiter can relay your experiences to the hiring manager in a positive light and potentially iron out any concerns.
Equally, if you are dealing with a number of recruiters or already have interviews in progress, share that information. It makes the process much less stressful and transparent for everyone concerned.
As a hiring manager, if the hiring situation changes, it is important to let the executive recruitment firm know. Don't 'ghost' your recruiter! It is time consuming, frustrating and unfair on candidates who are left wondering why their application or interview feedback is woefully lacking and could result in poor candidate experience. However, being open and honest enables the recruiter to manage everyone's expectations.
Rapport
As a candidate, don't underestimate the power of a good recruiter. Even if you are not shortlisted for a particular role or don't get offered a second interview with the client it is a good idea to stay in contact and to have an ongoing professional relationship with a recruiter. At a later date, the search firm may be recruiting for a role to which you are better suited. Alternatively, you may be recruiting yourself.
If you would like to talk to one of our consultants, either about your next role in Management Consulting or because you have a great role you are looking to fill, please contact Chris Sale Managing Director, Prism Executive Recruitment at [email protected] +44 (0) 203 143 5926 or via our Contact Us form.

Please visit our website for more information about Prism Executive Recruitment and to see a selection of the roles we currently have available.