Our talent acquisition review
Prism consultants have industry leading experience in their markets and have an unrivalled perspective on companies' recruitment challenges.
In response to demand for an objective assessment of the strategic value of employers' talent acquisition capability Prism have developed a unique service designed to provide an overview of all aspects of this business critical area.
The recruitment needs of management consultancy firms evolve as their business grows. Any growth strategy requires the ability to handle both short and long-term changes in headcount. The management and investment in any asset requires planning. Investment in talent is no different.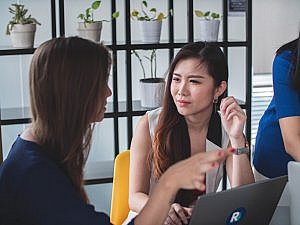 Prism was established in 1997 and we have had 20 years of advising small, medium and large-sized firms on their recruitment.
No two management consultancy firms are the same and with our depth of experience we assess your unique situation and help you to optimise your talent acquisition strategy.
We can identify and advise on the hiring problems many consultancy firms face:
Is your business's growth, or profitability, affected by difficulty hiring?
Are you spending too much on Associates?
Are you experiencing shortages of talented candidates?
Is hiring lengthy and time-consuming?
Are you concerned your brand isn't attracting the best candidates?
Do you have "difficult to fill" vacancies?
Is candidate sourcing often frustrating, expensive and ineffective?
Are you losing candidates during the recruitment or offer process?
Is your recruitment policy enabling your diversity and inclusivity agenda?
What are your competitors doing?
We will make recommendations enabling you to optimise and enhance your hiring and help achieve your business goals.
Our reviews look at:
Effectiveness of the recruitment strategy in achieving business objectives
Attractiveness of the business and role(s) to candidates
Assessment of Employer Brand
How well the recruitment function is working
Effectiveness of candidate sourcing and the recruitment process
The service includes:
In-depth analysis meeting with Prism's MD, one of the most experienced consultancy recruiters in the UK
Presentation of findings and recommendations
A subsequent comprehensive summary report
Further analysis as agreed.
For further information or an initial discussion contact Chris Sale, Managing Director
email: [email protected]
or Contact us