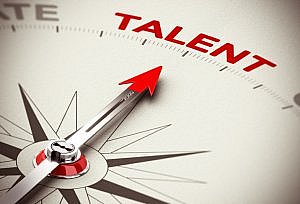 Prism Executive Recruitment is delighted again to sponsor "best newcomer" at the MCA Awards. We have a particular expertise in helping high growth SME firms with management consultant recruitment. But how DO you find great people and future stars to help you grow your business if you're a smaller, non-branded firm?
Prism has 20 years' experience in precisely this field.  Here are our tips:
1. Network network network.
When you don't have a brand name and saving cash is a priority, people will join based on the founders' charisma, commitment and vision but only if they get to hear about you. Therefore, make sure your early hires have the same mission to evangelise about your firm and spot great people. Similarly, you could also try to incentivise them (hopefully they won't need it!). It doesn't have to be lots of £££ as a great meal at somewhere fancy would be a nice "thank you" and inexpensive.
2. Ongoing recruitment
Always be recruiting: really great people don't come along, conveniently, just when you are about to land a project to staff them on. You don't necessarily have to hire them immediately but you should always be on the lookout
3. Develop a great candidate experience.
There are a multitude of ways you can differentiate yourself from bigger firms. An easy one is to be much better than them in impressing a candidate and making them feel you're a dynamic organisation with a culture that cares about people.
4. Be clear about your employer Brand and Proposition.
You are doubtless good at articulating your USPs to prospective clients and similar thought and care should go to finding great talent. Put yourself in the shoes of the job seeker and give potential candidates compelling reasons to work for you! The brand is important to candidates. In particular, capitalise on the advantages small management consultancy firms have over large firms.
5. Flexibility
Be flexible: that's another advantage a smaller firm has. Amongst other things this can mean the type and amount of experience (think: hire character/train skill ) and what package you offer (think: benefits, especially work/life balance).
6. Recruiters!
There are good reasons for considering a specialist recruiter: they have access to a large database of potential candidates. They can be an excellent ambassador for your brand with candidates who might otherwise never consider contacting you or responding to your advertisements. A good one can also save you a lot of time. And the best news is you don't have to pay them a penny unless they find someone!
For an informal, confidential,  no commitment discussion or advice please email Chris Sale, Managing Director on [email protected] or call him on 01344 636 443 (direct line). More information can be found at www.prismrecruitment.com