With LinkedIn and other social media channels, it is easier than ever to build relationships with business contacts. This also means it is more important than ever to nurture those relationships and treat them with respect.
It's easy to view an interview and the candidate selection process solely as an opportunity for a company to assess your suitability for a new job role. However, an interview is not just an opportunity for a prospective employer to assess what you could contribute in terms of your skills and experience.  It is also your opportunity to make a decision about whether the role and company are attractive to you and match your aspirations. It's completely acceptable to go through the interview process, receive a job offer and then make a considered decision to turn that job offer down.
You've been through a rigorous, challenging selection process and now have received that coveted offer of employment. The problem is, you've decided you don't want to accept it.
It is likely that there are very valid reasons not to say 'yes':
Have you got a better offer?
Is the opportunity unlikely to lead to the type of consulting work you are looking for?
Perhaps the package is lacking?
Is the work-life balance okay, or does the new role potentially mean extensive periods of time away from home and your young family?
Prism's Job Search Survey suggests that "job responsibilities and scope" and "salary" are key considerations when deciding to accept a new role, although "career prospects" are more important than salary package for job seekers in the earlier stages of their career.
Whatever the reason, it is vital you handle your decision appropriately and professionally. People have long memories and it is never a good idea to act discourteously or unprofessionally in your working life. This is particularly important when, for whatever reason, you are turning down a job opportunity or resigning.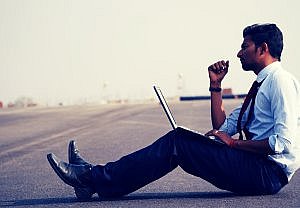 5 key considerations when rejecting a management consultancy job offer
1. Timely response
Whilst you have decided the job on offer is not quite right for you, it is likely that other candidates are also under consideration. If you are confident in your decision not to accept the offer, it is polite to let the company or recruiter know as soon as possible to give them the opportunity to offer the role to another candidate.
2. The personal touch
With our busy lives, it is tempting to fire off an email indicating your decision to turn down a job offer. Consider how this email may be received.  Is it not more constructive and professional to pick up the phone and have an honest open conversation?  The hiring manager has invested time in you during the hiring process; it is a courtesy to return that consideration and make direct contact. The same basic rules apply when you decline a job offer over the phone.  If for some reason you decide that an email is a way forward in rejecting a job offer, make sure it is well written and free from typos and grammatical errors.
3. Be professional
It is essential when you reject a job offer to maintain the same level of professionalism that you displayed during the interview process. You should aim to leave the process with your professional reputation intact. Be clear in your reasons for declining the offer. If you have an alternative opportunity that fits more clearly with your career aspirations or seems a better cultural fit, it is fine to say so. Equally, if you like the company but the role is, for example, more business development and growth than you anticipated, that too is fine to share.
4. Keep the door open
Be sure to keep the conversation light and positive.  You may not want this particular management consultancy job; that doesn't mean your professional paths won't cross in the future or that the company won't offer opportunities to which you are better suited down the line.  Be sure to thank your contact for their consideration and time.
5. Stay in touch
The majority of professional people are now on LinkedIn. Many career opportunities are developed through personal networks rather than through applications on a job board.  According to our recent Job Search survey, 77% of management consultants cited their own network as a channel for identifying job opportunities. Even if you have declined a job offer, it is likely you and the hiring manager work in a similar industry or function.  Send a personalised connection request to the hiring manager, or the individuals you made contact with during the interview process. In this way you can turn down a job offer but keep the door open in the event that a more attractive role is advertised.  It's always a good idea to touch base with your connections from time to time. This allows you to leave yourself open to communication and opportunities for the future.
If you are looking for your next step in management consultancy please see a selection of our current vacancies and find advice to help you with your job search in our candidate services blog.