The authoritative KPMG AND REC, UK REPORT ON JOBS has been published featuring survey results from the start of the year. Some of the highlights are:
Permanent staff appointments improvement, albeit modest

Vacancy growth at 10 months high

Lowest salary rises for 3.5 years

Continued falls in permanent candidate supply
While January, of course, is traditionally a much more buoyant time than December, the positive news is that permanent staff appointments increased for the first time in over a year amid signs of firmer market and business confidence.
Vacancy reports also highlighted strengthening demand for permanent staff with vacancy growth at a 10 month high.
There was a continued drop in permanent candidate availability, extending the current sequence of decline to over six and a half years.
There was a further (albeit modest) rise in starting salaries with the rate of salary inflation at its lowest level since July 2016.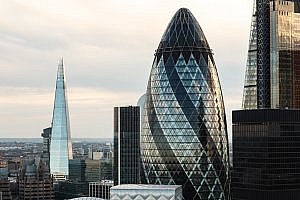 Regional and sector variations
Regional data again pointed to a more buoyant picture in the North but with appointments falling in London.  While there is a view that this apparent rebalancing may be welcomed, the reality is that the importance of London to the national economy is such that any weakness in the economic and hiring picture must be considered deeply concerning.
London also reported a sharp drop in the supply of permanent staff, attributed to market uncertainty and the continuing fall in EU candidate numbers. Perhaps unsurprisingly salary inflation rose as a result.
On a sector basis, Accounting and Engineering showed the quickest expansion while Executive and Professional, together with Nursing/Medical were the weakest. Retail's collapse continued unabated.
Looking at the past 12 months, Executive and Professional hiring and vacancies have been markedly lower than 2017 and 2018.
Commenting on the latest survey results, James Stewart, Vice Chair at KPMG, said:
"Following the UK exit of the EU, there are promising signs that the UK jobs market is finally on the up with the strongest rise in permanent places for over a year – good news for job hunters.
However, with regulatory and trade negotiations all to play for, there is still a long way to go for a deal to be struck and businesses to have the clarity they need. Brexit is unchartered territory so the reality is the uncertainty will linger"
Neil Carberry, Chief Executive of the Recruitment & Employment Confederation, said:
"It's good to see that businesses have grown in confidence over the past two months and taken the opportunity to restart hiring. Permanent placements are up again, and demand for staff has risen at the quickest rate for ten months.
The upcoming IR35 reforms are having a negative impact on the availability and placement of temporary workers. It is vital that people pay the right amount of tax and that the system is fair, but for both of those things to happen, we think the government needs to pause and think again on how IR35 changes. The temporary labour market is being stifled, and that's not good for employers or our economy."
For more information on the job market, or to discuss your hiring or career plans please contact Chris Sale, Managing Director, Prism Executive Recruitment via csal[email protected]