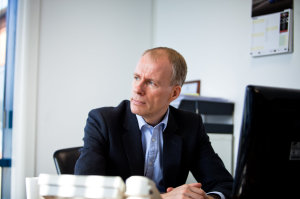 Well the candid answer is that I'm not sure I really know! That's not because I've not been speaking to lots of people and picking up lots of information: quite the reverse. If anything there is too much information and it's all pointing in different directions and if as someone "in the know" I'm confused then what is the potential job seeker to think when weighing up making a potential job move?
Recruitment is of course simply mirroring the broader economic confusion: impressive growth figures, falling unemployment but dismal tax receipts. In recruitment terms we have upbeat results from the major quoted recruiters, surveys suggesting candidate shortages and growth in numbers of vacancies. But also we see headlines like "Professional jobs down 37% in City" and "growth of demand for staff eases further".
My own experience in the sectors I work in and speaking to employers and candidates at all levels is that the job market is active, but best described as only "moderately" buoyant. Some large and well known employers are making redundancies and others have recruitment freezes. As ever some candidates are spoilt for choice: others are finding slim pickings. The market is certainly not booming: indeed with the Management Consultancies Association expecting 2014 to be another year of single digit growth which is pretty much a rounding error compared with a few years ago it's easy to see that employers are looking to drive up utilisation and back fill leavers rather than invest in building capability.
With the economic outlook for 2015 full of uncertainty employers are reasonably optimistic that they will continue to grow but unlikely to make the mistake of overreaching themselves and therefore any moves to hire will continue to be tempered by caution, the need to put people straight onto billable work and robust business cases.
This article was written by Chris Sale, Founder and Managing Director of Prism Executive Recruitment. Chris has worked in recruitment for most of his career and remains a hands-on recruiter. His expertise is Executive Search and Selection services within the Management Consultancy sector, with a focus on Partner, Director and other senior level appointments.