So you are a small but growing management consultancy firm. You have confidence in your strategy and your ability to win work. The challenge is – what is the best way of attracting management consultancy talent?
As a boutique consultancy firm you may feel you lack the strong branding and reputation of a larger consultancy firm, particularly the Big 4. However being a smaller consultancy firm has many advantages and it's important to recognise and utilise these.
1. Ensure you have a clear proposition and brand identity
This is an essential consideration because a strong employer brand is more important than ever, to millennials in particular. Employer branding is as vital as your client marketing to attract and retain a talented and diverse workforce.
Is it clear to potential hires what kind of good quality clients you are likely to attract?
Do you have a clear unique selling point for prospective clients?
What kind of management consultant would you like to attract?
Are your company values clear?
Does your list of core values, possibilities shared on your website, reflect your company's working practices?
Building a cohesive brand that earns you a reputation in the management consultancy industry is important. Be clear about what it is about your company that is potentially attractive to a strong candidate. Consider allowing a carefully chosen executive search firm that specialises in management consultancy recruitment to act as your brand ambassador.
2. Career Development
As our recent Job Search Survey indicates, consultants in the early stage of their careers are most likely to be attracted by good career prospects when looking for a new role. Over 35% of management consultants we asked, with 5-10 years' experience, cited limited career prospects as a reason for leaving their previous role. An equally large percentage mentioned seeking a new challenge.
A message to take from this is that if you aim to attract fast track, entrepreneurial management consultants early in their careers, have in place a clear career trajectory. Indicate at the outset how and when a successful, high-calibre consultant may be likely to progress to the top ranks i.e. Partner or equivalent. As a small management consultancy, your consultants may have more variety in their client work and avoid having to specialise. This is attractive to potential hires, particularly those early in their careers. It's essential to identify what makes working for you an attractive proposition and sell that opportunity. You may be able to offer greater work/life balance, reduced travel, less bureaucracy and more entrepreneurial potential than a larger and more structured firm.
3. Consider the package you can offer
It could be challenging to compete with some of the base salaries offered by large, well-established consulting firms. Therefore, it may come as a comforting surprise that in our Job Search Survey only around 15% of Management Consultants cited base salary as the key consideration when considering a new role. As well as base salary, consider bonus levels, potential equity and other benefits, many of which might not be part of larger firm packages.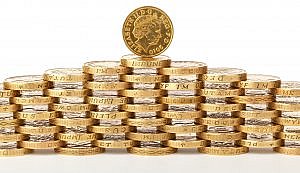 4. Recruitment channels
The key here is the breadth and reach and a blended approach to finding the best talent. It is increasingly recognised that many management consultants use their own network of contacts to find new career opportunities. However, over 40% of consultants engage with specialist recruitment agencies in order to find openings in small and medium-sized consultancies. Consider enlisting the support of a specialist management consultancy recruitment agency. They will have access to a large database of screened, experienced management consultants. Reputable and professional recruiters can be excellent brand ambassadors for your firm. Furthermore, they provide a channel to candidates you have no way of reaching yourselves. In addition, a good recruiter will maintain contact with many potential hires who are not actively job seeking at the time your opportunity becomes available.
5. Positive candidate experience
Your potential hire deserves integrity, respect and timely, effective communication. You may well be busy dealing with client work, particularly during a period of growth. However it is essential to ensure that the way you treat all candidates is a reflection on how an individual will be treated, should they be lucky enough to secure a job offer. Certainly, that's the way a candidate will view it and may see delays and lack of communication as an indication of life as an employee!
It was clear from our survey of management consultants that there are a number of candidate frustrations regularly encountered by job seekers looking for a career move within the consultancy industry. In particular:
lack of feedback or responsiveness during the application process
the speed of the application processes and sometimes long delays in response by hiring companies
the lack of a personal touch in the recruitment process
It is easy as a smaller firm to prioritise clients over recruitment, but both are equally important. By reviewing your recruitment process and perhaps employing an external management consultancy recruitment firm, you can attract and recruit top talent. Earn a reputation for being a responsive, considerate, professional employer. It certainly won't harm your ability to win work and you could likely end up with a great hire as a consequence.
If you would like to discuss how Prism could help you to find and secure your ideal candidate please contact Chris Sale, Managing Director, Prism Executive Recruitment on 0203 143 5926 or [email protected].
You can find more information on our recruitment solutions in our Client Services pages.