Securing your ideal management consultancy candidate is as important as the candidate search.
Your ideal management consultancy candidate is out there. Working with a specialist management consultancy recruiter you will find great candidates but can you secure them? In order to optimise the recruitment process to secure the perfect candidate it's important to prepare before advertising, otherwise you risk failing to attract your ideal candidate or losing them at the offer stage.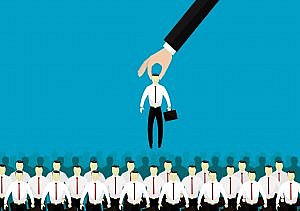 The recruitment process
The recruitment process is potentially the candidate's first direct interaction with your company; if it is sloppy it creates a bad impression, untimely and you may lose the perfect candidate to a more efficient competitor. An efficient recruitment process is vital. When reviewing your recruitment process the candidate experience is key. Meghan Biro, Forbes, suggests walking in the job seeker's shoes, personalising the process and bringing employees into the process.
"As you design or improve your hiring process, keep the applicant experience front and centre at all times. Yes, this is about fulfilling your organisation's needs, but the more you understand and design the process from the applicant's point of view, the more successful you will be."

– Meghan Biro, Forbes
Brand perception
Pay attention to your company brand. In this digital age, information regarding your management consultancy company is easily accessible. Just as the new graduate fresh out of university removes his/her drunken photos from their social media accounts before applying for jobs, it is important companies update regularly and remove outdated information on social media.
What do your website and social media accounts say about the company?
What are employees/ex-employees saying about your company?
How can you can your business be more attractive to potential employees?
Chris Sale, Prism Executive Recruitment, advises smaller management consultancy firms to be proactive not reactive and seek out and nurture passive candidates as they "may be more attracted to the right company and culture than a specific role".
Company vision
Management consultancy candidates are looking for visionary companies; share your firm's short and long term goals with candidates to provide insight into the big picture. Sell your company to the candidate in a similar manner as you would to a client.
Candidate career development
Top management consultancy candidates want "purpose" and "growth" opportunities. Taking time to discover candidate motivation grants you the opportunity to sell the role in a bespoke manner emphasising key role aspects, applicable career growth and learning opportunities for each candidate.
Candidate package
Creating the right package is the key factor in securing your ideal management consultancy candidate. Do your research, know the benchmarks in management consultancy and don't neglect non-salary related benefits (i.e. bonuses, sign on packages, healthcare, pension, equity and travel/expenses policy). To ensure salary expectations are met it is important to thoroughly explain the package. An advantage of using a specialist management consultant recruitment firm is that they help with the negotiation process. Prism Executive Recruitment is happy to provide advice on the current market.
Down load the full Prism Executive Recruitment Salary Review 2017 as a pdf here.
Dealing with counter offers
In times of talent shortage it is highly likely that your ideal candidate will receive a counter offer from his or her current employer. Pre-empt this by discussing in advance this possibility with the candidate. A competitive package will reduce the risk, and an executive recruitment consultant will be experienced in handling such a situation. There are a number of reasons why your candidate shouldn't accept a counter-offer, but ideally try to avoid the situation arising in the first place.
Communication, communication, communication
Be timely, be honest, be consistent, and be confident. Whether via a specialist management consultancy recruiter, email/telephone or direct communication during interviews these interactions will provide the candidate with a impression for the company that will impact on their decision to take the job. Don't underestimate the draw of good working environments. If you are late, disorganised, negative or inattentive it will leave an impression, just not the one you want! Make sure these interactions are good ones by being prepared.
If you would like to discuss how Prism could help you to find and secure your ideal candidate please contact Chris Sale, Managing Director, Prism Executive Recruitment on 01344 636 426  or [email protected]
For more information on our services please visit www.prismrecruitment.co.uk