Key steps to a creating an awesome LinkedIn profile!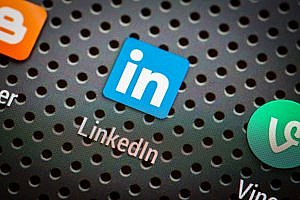 Whether you are a serious job seeker or just receptive to the right opportunity, your LinkedIn profile must be great. Your CV is key to your personal brand but a CV will be tailored to each individual job application and is only one part of the jigsaw. Your LinkedIn profile is an opportunity to paint a more comprehensive and three dimensional picture of yourself, your career experience and ambitions.
It is also, invariably, looked at when you apply for jobs.
The key to being visible to head hunters and potential employers is ensuring your LinkedIn profile sells your skills and experience to your target audience.
Key steps to a creating a great LinkedIn profile
1. LinkedIn is your marketing document.
Be specific, not general. It is important to position yourself for the specific type of job you want rather than simply any job you may have the experience for. In this way a recruiter knows immediately both what kind of job you are seeking and suitable for. Avoid too many general statements or clichés such as "I'm an experienced problem-solver and leader". Guide the reader so it is clear what your experience is and you want your next move to be.
2. Have a well-defined idea of the job you are seeking.
Everything on your LinkedIn profile should be built around this. Use Keywords to optimise your chances of appearing in a search. Recruiters use keywords and phrases to narrow the field.
Your Headline should make clear the type of job you want. For example "Digital Marketing Specialist" or "Programme Management Consultant". Avoid the default LinkedIn generated "Director at Company xxx Ltd" which is too vague.
The summary should reinforce the type of job you are looking for and should be keyword optimised. LinkedIn is constantly evolving and changing but assume the default is to display only the first two lines of a summary in search results. Ensure keywords are at least in the first sentence or two for both search optimisation and to catch a recruiter's eye.
3. Consider your target audience and put yourself in a recruiter's shoes.
How would you search to find the ideal candidate for the job you are aiming for? Which skills would you want to see demonstrated? The keywords you focus on will depend on your marketable assets. For example 'change management in the health sector', rather than 'change management' on its own shows you have skills in a particular sector.
4. How much information should you include?
Your LinkedIn profile is not your CV and the advice is towards brevity while including key information. Provide the most information about your most recent jobs,  and all jobs you have had in the past 10 years require some information over and above company name and date. Include a decent paragraph (four or five lines) on each, or alternatively 2-3 bullet points. Remember to include keywords and skills which are relevant to the job you seek. If you have had many roles or employers within this period then you will need to cut back on the space allocated accordingly. If the roles were interim/contract state this clearly. Some upload their CV on the LinkedIn site but Prism would advise against this.
5. Should you allow people to deduce your age?
If you are concerned that recruiters may be deterred  remove degree dates and qualifications and consider omitting jobs before a certain period. The Equality Acts of course make it unlawful for employers to discriminate against job applicants because of age but it would be naïve to pretend it doesn't happen so make it difficult for people to do so!
6. Include a photograph.
This is non-negotiable: if you don't include a photograph you miss out on an opportunity to connect with people. As most on LinkedIn have pictures it is now considered odd not to. This should be a professional looking photograph in work attire, of you looking approachable! Good quality selfies are just about OK but holiday snaps, dinner jackets or your adorable children are no-nos!
7. Include contact information.
If you are actively looking for a role consider how people might be able to contact you. Not everyone uses/pays for InMail (the LinkedIn messaging service) so you may decide to set up a dedicated email address for LinkedIn approaches and feature this on your profile.
So you've got a great profile: what now?
LinkedIn doesn't require hours a day but does require continued polishing, tweaking and week in, week out attention. Indeed being too active on LinkedIn can be a sign of having too much time on your hands! But you need to make your profile stand out
Develop your "brand". Interact with others in a professional context. Join groups to make your profile more visible and engage and share comments on relevant topics. Consider publishing on LinkedIn or linking to blogs you have written. This will demonstrate your involvement in the sector. Follow companies and organisations you are interested in.
Ask your colleagues and clients for recommendations. This will enhance your profile and give added depth to your capabilities and achievements. Ideally, include recommendations from people you worked with in previous roles. Give recommendations to other people.
Finally – don't forget the basics:
Check for spelling mistakes. Very easy to make- don't rely on spellcheck. Nobody wants to be contacted by a "Head Haunter" (a genuine LinkedIn error!)
Ensure consistency of basic information with your CV e.g. dates, job titles etc. Anomalies can raise questions and show lack of attention to detail
Be careful what you share and comments you make– definitely nothing too controversial (this includes Facebook too – not even "amusing" cat videos).
Ask a friend or mentor to read your profile: not just to check for typos, but to give you an honest opinion on how you have presented yourself.
Look at other profiles, especially in a similar field and if you see one that impresses look for tips and techniques to apply to your own.
Review your profile regularly and keep up to date adding any significant achievements or new experience as they arise.