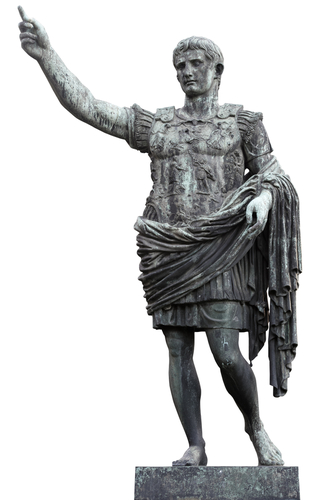 The biting satire of Monty Python's classic sketch highlighted how many opinions are uninformed and based on assumption and hearsay, with little effort to consider honest, authentic evidence or to challenge ingrained prejudices.
With this in mind perhaps your business should invest time to provide full clarity over critical strategic business imperatives, for example:
What have executive recruitment consultancies ever done for us?
What actions have we taken as a hiring company to support our executive recruitment business partners to deliver the results we expect of them?
How deeply imbedded in your organisational strategic plan is securing the future succession for leadership and management; investing personal and professional development in executives already in the business; hiring new talent to reinforce the collective strength of human capital to achieve the corporate vision?
Questions, questions, always more questions…
How do you best achieve your corporate vision for talent?
The answer is teamwork, where each team member shares common goals and the fullest commitment to achieve them.
The most successful partnerships between recruiter and executive recruitment consultancy are founded on trust and open communication; sharing the capability to represent you and your firm's culture in an ethical and honest way.
How do you select a recruitment partner?
Any executive recruitment firm worth inviting to join your team should provide experiential evidence of competences, successful results and a range of strategies that support the achievement of the common goal.
A powerful yet simple approach to establish the credentials of an executive recruitment consultant is to pose a simple question which will reveal authentic or otherwise, evidential strengths and the fundamental approach they apply: What do they bring to the team?
Ask the same question of yourself and your organisation, and the matches and/or mismatches of style and culture will soon emerge: What do you bring to the team?
An effective executive recruitment team creates synergy
Proactive partnerships build readiness for the unexpected as well as contributing to planned strategies. Mutual awareness of the possibilities maximise the probabilities of success. By working together to develop a genuine partnership of clearly understood goals and the changing dynamics in your company, your executive recruitment partner will be equipped with a deep knowledge of what you stand for and have the best chance of attracting, hiring and retaining the right people for your business.
Prism's strength is our commitment to understanding a client's goals and our willingness to offer creative recruitment solutions and to work with our clients as part of the executive recruitment team.
For more information on how Prism Executive Recruitment could help your organisation, visit our recruitment services page or contact Chris Sale (Managing Director) on 0203 143 5926 or [email protected]