You'll find that there are literally thousands of CV templates on line. There are almost an equal number of articles and blogs giving you 'vital information' on how to put your CV together and how to make the right impression.
The most important thing to remember, if something doesn't feel right, and means that your CV is no longer a true reflection of you, your skills and experience then it's probably not the right advice to follow.  Your CV is often the first point of contact with a recruiter or hiring manager. It should always reflect how you would like to present yourself, your skills and experience and what you would uniquely bring to the role you are seeking.
Your CV is a marketing tool, and an opportunity for you to poke a toe through the hiring managers' door and your target is to get the opportunity for a face to face or on-line chance to sell yourself further.  If your CV is letting you down, with fierce competition from your peers, that opportunity will go elsewhere.  With increasing use of technology, many recruiters spend less than a minute reviewing your CV. It is therefore important to share key and enticing information, and FAST.
What to include
The basics
Firstly and perhaps most obviously your CV needs to include key contact information, specifically your full name, an appropriate email address, telephone number and your location.  You're unlikely to get a hiring manager or recruiter's attention for the right reasons if your email address is flopsyears or [email protected].  Professional email addresses are a far more sensible idea.  Also, don't feel that it is necessary to provide your date of birth, marital status or inside leg measurement.
The next section should be your career summary.  Taking up around quarter of a page; this is your marketing summary.  Try to focus on what your experience can deliver for the company you are applying to, rather than stating a list of your requirements.  Why does your experience make you the best person for the job?  Make sure celebrations in your career summary are relevant to the job you are applying for.
Ensure your introductory paragraph doesn't include content not addressed elsewhere in your CV.  View it as an executive summary, giving the highlights from the contents below.   Bear in mind that if a company receives hundreds of applications for an advertised role, it is highly likely the hiring manager/recruiter will jump past the career summary and delve straight into your work experience.
The main body of your CV should always be your employment history or professional experience. 
Jobs should generally be presented in reverse chronological order i.e. Latest role first.  Consider using bullet points and think about the kind of key words used in the job ads for roles that suit your skills and experience.  Provide a short paragraph giving key achievements.  Using a maximum of 4-5 lines give the nature of your role and the results you delivered.  If your experience has been with a little known company it may also be worth considering adding a sentence explaining what the company does.
Bear in mind that your CV needs to be easy to follow and only raise positive questions.  If there are gaps in your CV, consider how you can address them, in a positive light.  For a career break to raise a family or care for a sick dependent it's much better to say so than leaving gaping holes in your CV.  In the event that you spent some of the time you were away from work on personal development or learnt skills which are transferrable, even better.  If work has been contract or interim, it's a good idea to make this clear, as you don't want to be perceived as a job hopper. 
Qualifications
Some career opportunities require you to have a specific type of higher education or business qualification.  It's sensible to include these on your CV.  If you attended a top tier university and obtained a first or received an MBA from a great business school, don't be afraid to share that information with a prospective employer.  Remember that anything written in your CV should be true and a fair reflection.  Companies are increasingly looking to verify claims, particularly qualifications, and therefore stating you have a PhD in a relevant discipline will only help you if you have proof!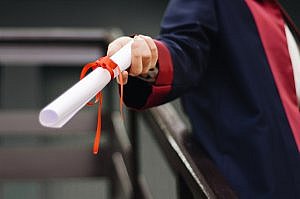 Hobbies and interests
Does your hobby pique interest from a prospective employer? It should help to present you as a well-rounded sociable person.  And also give a message consistent with your CV.  If so, great. Keep it brief and relevant.  A hiring manager does not need to know that you go jogging or to the gym.  Nor do they need to know the ages of your beloved children.  If you have achieved something unusual or impressive, then it gives a different dynamic to your CV which is worth including. If not, feel free to miss out this section.
It is a good idea to review your CV periodically and treat it as a living document.  Edit any old or no longer relevant information. Consider removing any jobs which are more than 15-20 years old, unless they are hugely relevant to the role you are applying for.
When you're happy with your CV, next make sure you check out your LinkedIn profile. It may need some attention too.
Now your CV has been updated you are in a position to apply for that role you've been looking at.  Make sure that you review your CV in the light of the job description and emphasise any experience you think relevant.   Here is a list of the roles Prism Executive Recruitment are currently advertising.
Want to know more?
We have lots of information on our website to help with you job search within candidate services. This includes advice on how to optimise your CV for management consultancy jobs.