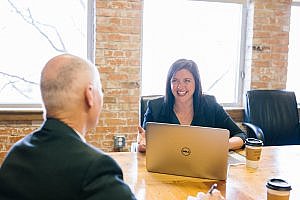 Securing a management consulting job interview
The obvious first step of course is to be selected for interview! You can maximise your chance of success at this stage by taking a structured approach to applying for management consultancy jobs. Rather than applying for jobs on a whim, it is sensible to be more methodical. Preparation even before you start to apply for jobs will pay dividends:
Effective Interview Preparation
Many candidates overlook the importance of effective interview preparation. Very often a candidate will focus on interview technique and performance in the interview itself. Few people would fail to prepare for an important client meeting or Board presentation and the next job interview might change the course of your life! So interview preparation is just as important.
With the help of the internet, you should be able to obtain plenty of corporate information, product/services details and current news articles on most organisations. Many employers place particular importance on this and view it as a good indicator of the suitability and level of interest from (as well as of!) a potential applicant.
Ensure you are well briefed (where applicable) by the recruitment consultancy that is representing you. They should be able to give some useful interview preparation pointers. For example the format of the interview, something about the personalities you will be meeting and where interviewees have succeeded/failed with their client in the past. If you are applying direct, you should still be able to glean useful information from web searching including LinkedIn and Glassdoor. You may even have helpful contacts in the organisation who can give you some useful pointers.
How to prepare for an interview
1. Check the interview details: virtual or physical
Vital interview preparation is to ensure you are clear on details of the virtual call and have checked the technology and the venue (e.g. your desk or the kitchen table!). If it's a face to face meeting check the route and address as many employers have multiple locations, often in close proximity to each other. Plan how to get there and aim to arrive c10 minutes before if face to face, or be on the call a minute or two early if video.
2. Find out the name and job title of the interviewer
Do some research to see if you can find out anything about them. Consider their motivations in order to seek areas of empathy and your selling proposition. Do you have contacts or a network in common?
3. Job specification
If you don't have one call or email the interviewer or their PA and ask them to send one. No potential employer would view this negatively! The advertisement for the role is a good option if there's no job spec. Alternatively, a good recruiter should be able to brief you on the role if you are applying via an executive search firm or agency and may be able to send you one.
4. Researching the company is an essential part of your interview preparation
Ensure you have researched the company interviewing you as part of your interview preparation. There is no excuse for not being really well briefed here. Go through the relevant sections of their website in detail. Case studies can be very informative and allow you to think of comparable projects to reference in the meeting with your role and experience.
In addition to their own website, look at LinkedIn and also make sure you are up to date with recent financial results, recent wins, senior hires etc. If you don't know much about them it suggests a lack of interest and makes it much more difficult for you to identify what aspects of your skills and profile are most likely to strike a chord with the interviewer. Interviewers are prone to flattery like the rest of us and are invariably pleased that someone has taken the trouble to do some research by way of interview preparation. Or unimpressed if you haven't!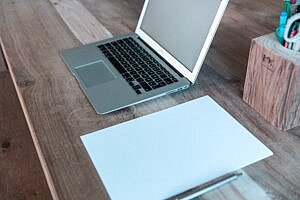 5. Research the company's brand and values
These should be readily apparent from the website. How do your values align with those of the company? Also, consider how you might be able to demonstrate this during the interview.
6. What do you like about the company and role?
Give some thought to what appeals to you and makes you keen on this opportunity. This is a common interview question. Employers are often looking for an extra level of enthusiasm: they like "volunteers, not conscripts". The term "passionate" is a cliché these days and a word to avoid but is one that reflects the requirement to show enthusiasm. Make sure what you say you are looking for in your next job and career is clearly aligned with what they can offer.
7. What do you think the interviewer is most likely to be looking for in a candidate?
If you have the job spec good interview preparation is to review the requirements and ensure you can answer potential questions. What specific, concrete examples can you give of your suitability? Relate these to experience e.g. specific knowledge of a sector, sales in a specific market etc. Alternatively relate your examples to a trait or competency e.g. "communication skills", "enthusiasm" "track record of success". Even if you are not specifically asked for examples you should still have in mind the interviewer will be evaluating you in relation to them.
8. Interview preparation for a competency-based interview
You may not be told in advance but this is quite a specific form of an interview that requires research and preparation. This will involve being asked for detailed examples of your approach and behaviour in specific types of situation. Even if the interview is not purely 'competency-based' this is useful preparation for evaluation of your own strengths.
9. Review your CV and anticipate "obvious" questions.
Review your CV and application to refresh your memory regarding dates, experience and your references to particular expertise, skills and personal attributes.
There are many guides to interview questions including our own one, so we won't cover that but the most basic is: why you left or joined employers, why you are moving jobs now, what you are looking for, why have you applied for this job? etc. Look at your CV and consider areas that might be probed. Think through how your answers might sound if you were the interviewer.
Make sure your reasons for looking for a role now "accentuate the positive, eliminate the negative" as far as possible and do not appear to conflict with the role and employer you are interviewing with. Indeed, leave the employer with the impression that there is a close match between what they are offering and what you are seeking – but don't be too obvious about it! Don't be caught out by questions around your salary and package: you might, for example, not consider it appropriate at 1st interview….but they could! In general, be transparent unless there is good reason to be coyer.
10. What information do you want to get from the meeting?
Consider what you will need to know to make an informed decision if you are offered a further interview or offered the job. How might this translate into constructive, intelligent questions?
Finally…
For a virtual meeting have your CV readily available and offer to send them it in case they don't have the current version. For a face to face print two copies of your CV. The interviewer may have been supplied with an old one or one that does not outline your experience as it applies to the role you are interviewing for, especially if you've only seen the detailed job spec after applying.
As ever, psychology is all-important and a useful question to have at the back of your mind is "if I were the interviewer what would impress me?".
Even if you are not 100% sure about the role or the company it is most important you approach the preparation and the interview itself with the objective of getting to the next stage. If you decide halfway through the interview, or afterwards, that it is a more exciting prospect than you expected, it's too late!
During the interview
How to make a good first impression at interview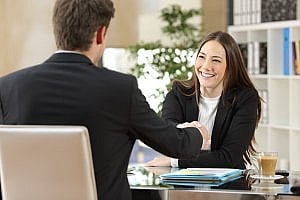 A survey of over 2000 hiring managers gives valuable insight into decision-making criteria. Some of the findings are not surprising but clearly, these decision-makers are still meeting candidates who make some pretty basic mistakes.
It's cliché yes but unfortunately, it's also true: 33% said they claimed to know whether they were going to hire someone in the first 90 seconds.
70% of employers don't want someone overly fashionable or trendy. In conservative professions or client-facing roles that will be higher. A surprising faux pas apparently at senior levels is unconventional hair i.e. a bit spiky or gelled! Brightly coloured clothing is also unwise albeit rarely a problem at an executive level.
The most important impact is non-verbal: 55% say your appearance, clothing, posture, your "entrance" is key. 38% will make judgements on your voice, grammar and how confidently you speak.
Only 7% say first impressions are gained on what you actually say!
"Formal" presentation is no longer essential (albeit can impress) but "smart" is. It shows you've made an effort and respect the interviewer and the opportunity. Hoodie or T shirt are absolutely out on Teams or Zoom calls!
Type of interview
Video interviews. Since the start of the pandemic, video interviews have become the norm. Even when we return to relative normality, it is likely that video interviews will still play an extremely important part in the interview process as they are a time-efficient way to assess the suitability of candidates. We have video interview tips in our guide covering this topic.
Interviews, increasingly including virtual meetings, may include group sessions and case study preparation, so these should be considered as part of your interview preparation.
Group interviews are efficient and allow organisations to interview multiple candidates at the same time. They are typically used for entry-level and junior openings. Group interviews enable the hiring firm to see how candidates work as a team and to see those skills in action. This format can also provide insights into who fits in with company culture and who performs well under stress. Group assessments can be daunting but interview preparation is important and they can be an excellent opportunity to stand out.
Case studies. There is plenty of advice online about case study interviews, some of which is tailored to specific employers. However, it is important to remember that with a case study, the approach you take to analysis and reasoning plus how you communicate is more important than getting the exact right answer. Practice is therefore essential so that you feel confident in how to apply a methodology.
How to prepare good answers to interview questions
Interview preparation is the key to success and there are several classic questions that all interviewees should have in mind. These may not be job-specific but will require some research of the role and of the company to ensure you are considering the answers in the context of the management consulting job you have applied for.
Broadly these questions fall into four categories:
Why you?
Why us?
Culture fit and teamwork
Career expectations
We consider these in our Guide to "Management Consultancy Interviews – Great answers to classic questions"
Rehearse potential interview questions and answers. As well as those relating to job moves and relevant experience be sure you can articulate why you are interested in this particular role, with this particular employer and how it will fit with your career ambitions. Study the job description if available, or the advertisement you applied to, to ensure that you are prepared for interview questions relating to the attributes and experience specified. For example, if there is a point referring to the need to be innovative, think of examples that might demonstrate this.
Classic interview questions: what are they really asking?
It is tempting to take some common interview questions at face value or to assume that they are a bit of a cliché. However, it is important to consider the point of the question and what the interviewer is trying to find out.
The following questions, for example, covered in detail in the link, are more complex than they seem at first sight:
Give me a quick walk through your CV
What are you looking for in your next role?
Where do you see yourself in 5 years/the longer term?
Preparing for these seemingly easy general questions will give you confidence when giving your response.
Why you left your last job: what to say in an interview
Like all questions, interview preparation is essential.
By asking this particular question the interviewer is trying to establish whether you have (in their opinion!) good reasons for leaving your jobs because that will shed light on how long you might stay with your new role. If you have not been in your current role for long or have had a number of jobs where you have not stayed with the same employer for long, this may be more difficult. However, answering honestly but with a positive slant is the best approach.
Should you discuss salary at a job interview?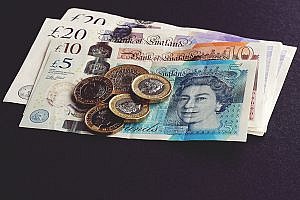 According to Prism's job search survey base salary and benefits are the single most important factor for passive candidates considering a job move. However, discussion about salary during a job interview can be a difficult topic.
When a candidate is introduced by an executive search firm a good recruitment consultant will play an important part in salary negotiations. Nevertheless, it is sensible as part of your interview preparation to consider what you can do during the course of an interview to get the best salary in your new management consulting job. This will require some preparations so that you are not ambushed by awkward questions.
What questions should you ask the interviewer in a management consultancy interview?
Make sure this is part of your overall interview preparation. Having no questions risks being thought a bit odd and could be viewed negatively.
Try to avoid questions that could have been answered by your having undertaken competent research or reading the job spec but more general questions about the company's culture and values might give you greater insight into what it would be like to work there.
We explore this topic in more detail in our guide "Is there anything you would like to ask us?".
After the interview
Reflect on your interview performance
Tempting though it may be to put an interview out of your mind as soon as it is over, a review is important. Analyse where you performed well and, equally importantly, which questions caught you out.
Where appropriate, provide feedback to the recruitment consultancy involved in the appointment. They may be able to provide you with valuable information about the interview: what went well and how you might be able to enhance your performance next time.
If invited for a further interview, find out about the next stage of the process. More interview preparation! If you have been introduced by an executive search firm they should be able to provide guidance. They may also know if there are any areas of your suitability the employer wishes to explore further or has reservations about.
If you are unsuccessful after an interview, do your best to find out why. Some employers are very forthcoming and can provide very useful advice. The feedback will help next time. But be aware feedback is time-consuming for an employer and many may be wary of breaching their own corporate policies or legal guidelines. In particular, you will rarely get personal feedback: who wants to be told they are boring or that they talked too much?
Contacting the interviewer
Consider contacting and thanking the interviewer within 24 hours of the meeting. This is a little controversial and interviewers are again wary of a potentially time-consuming dialogue with someone who fails to take "no" for an answer. In general, it is probably a good idea: the email should be brief and restricted to thanking them and expressing your great interest in the role and employer. Assume you will not get a reply for the reasons mentioned and don't assume that means bad news. A LinkedIn request is probably a bit presumptuous at this juncture.
Next stage in the interview process
Many candidates are understandably frustrated by slow interview processes and lack of feedback. Depending on what you have been told about the recruitment process and timescales it is acceptable to make enquiries after a week, with perhaps a weekly follow up after that. Bear in mind it may not be the interviewer's fault that there is a delay, or the recruiter's. Common courtesy would suggest you should get a reply but at all costs resist the temptation to send a pointed email or one that says what you really think!
Some of the most common interview errors to avoid
We have listed some of the most important job interview do's and don'ts:
Perceived discourtesy to "less important" employees e.g. those on reception, PA, junior in-house recruiter/HR person
Too little or too much eye contact
Limited knowledge of the company. Avoid this with good interview preparation
Lack of interview preparation and obviously "winging" it
Talking too much and long rambling answers.
Not answering the question
To much "we" and not enough "I". Employers want team players but they also want to know what YOU specifically did and achieved
"Over explaining" why you lost your last job or want to move
Lack of clear interest or enthusiasm for the job or the employer
Concentrating on what you want rather than what you can offer
Coming across as too serious/buttoned up: no smiling, warmth. Try to let your personality show.
Poor presentation: formal is not required but "smart" is.
Bad posture, bad body language i.e. arms folded across the chest. It is particularly crucial to rehearse good posture and body language for video interviews. There is a knack to this that may need practice.
Fidgeting
Weak handshake….or too strong! Less of an issue during the pandemic, obviously.
---
Prism Executive Recruitment specialises in consultant recruitment and related business transformation jobs, working for consultancy employers, IT services firms and corporates. We aim to build long-term relationships with candidates. For more information, please visit our candidate services page.
Our candidate guides provide information on a range of topics to help you prepare for your job search and the interview process.
Maximise your chances by taking a structured approach to management consultancy job applications. Develop a career strategy and marketing plan. Decide what type of role and employer you are targetting. Update your CV AND LinkedIn profile so they are optimised to appeal to people filling these jobs.
The recruitment consultancy that is representing you should be able to provide useful insight into the client, for example the format of the interview, the personalities you will be meeting and their background. If you are applying direct, LinkedIn and Glassdoor are good resources.
Video interviews. This is very common as a first interview. Group interviews. Interviewing many candidates at the same time, often for junior positions. Case studies. Often asking management consultants to look at past examples of client projects and how that success may be applied to the role.
Research the company. Highlight key areas of interest in the role and why your skills may be a good fit. Review your CV and anticipate "obvious" questions about your employment. Prepare three questions or comments in advance. Finally, arrive in good time and know the name of the interviewer!
This is something a good executive recruiter should do and they will have made the employer aware of your aspirations. If a direct application, be prepared for a question about your salary and requirements and be willing to explain and justify the latter.
Consider contacting and thanking the interviewer by email within 24 hours of meeting. The email should be brief, thanking them and expressing your keen interest in the role and employer. A LinkedIn request is probably a bit presumptuous at this juncture.
Body language plays a big part in interviews. Discourtesy, too little (or too much!) eye contact or seeming 'buttoned-up' can be a common pitfall. Being unprepared for the interview with limited knowledge of the company or obviously "winging" it with long rambling answers as another all too common mistake.