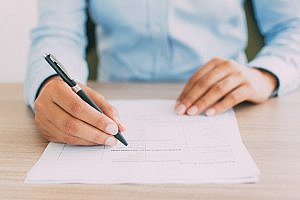 In a UK survey of 179 candidates over 75% said that they had withdrawn their application at least once in the previous two years because of things the hiring organisation or the recruiter did badly.
The main reasons for pulling out were as follows
87.5 % cited "communication issues" namely failing to keep the candidates informed
72.1% mentioned "timescales": while mainly this reflected slow and protracted processes causing them to lose interest in a minority of cases it was too short!
70.6 % were unhappy with the interview and assessment process: inappropriate for the level of the role, repetitive questions, attempts to find out about competitors, jumping through hoops were regular complaints.
68.4% blamed

recruiter behaviour/attitude.

This covers both internal and external recruiters.
64% referred to interviewer attitude: sometimes rude, arrogant, aggressive and ill informed
Other less frequent reasons included discovering the role wasn't what they thought it was i.e. "not as advertised, negative research about the employer and lack of rapport
The survey excluded answers where the candidates withdrew because they had found another job elsewhere even though of course the poor experience may have contributed to them doing so: in other words the figure is probably an underestimate!
This suggests that while many employers are concerned about candidate and talent shortages that a modest investment in improving processes and communication could significantly improve the likelihood of getting good candidates.
Source: Accretis Ltd