LinkedIn is an absolutely critical part of your career strategy, whether you are actively looking for a role or simply inclined to keep half an eye on the market. Read our full summary on creating a great profile elsewhere in our guides.
Why is it so important?
Primarily because it's your business face: used by clients, colleagues, your network and yes potentially your future employer.
If you are actively seeking a role people will often look on LinkedIn when they receive your CV. If you apply to advertisements on LinkedIn it will show your profile. And a good, carefully thought out profile can improve the likelihood that you are being approached by employers or recruiters with relevant jobs. The latter is especially important if you are merely passively surveying the job market.
If you don't use LinkedIn because you are spammed by recruiters with poorly targetted jobs then perhaps you need to revisit and optimise your profile.
At Prism we look at hundreds of LinkedIn profiles a week: the good the bad and the ugly.
Here are our top LinkedIn tips!
1. Make your profile clear and easy to assess
Make it easy for people in your target audience to quickly work out your key experience and strengths. If your career is in financial services and your strength is CIO advisory consulting then say so! Have in mind a few key words and phrases that people might search on or need to read when they come across you.
The "headline" is key but is often inserted by default by LinkedIn and usually needs changing. Job title is important: don't mislead but try and use a job mainstream title that reflects the job you actually do and that people might search for. Job title also influences what jobs you receive notifications about.
Apply the "seven second test": can someone work you out in that length of time and decide to contact you for a role that will interest you? Keep it simple but give enough detail for people to size you up.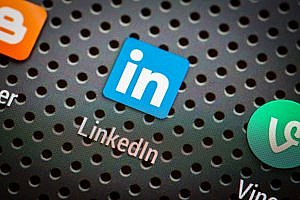 2. Double check your LinkedIn "industry" and "skills" are up to date
Your chosen "industry" (sector) is hidden in your settings. It is something you probably chose when you set up your profile and then forgot about. This is critical in deciding whether you appear in searches. In summary if I want to search for a management consultant with banking experience, I select that industry not Financial Services because the latter will produce many, many irrelevant people. Your selected industry also determines what job advertisements LinkedIn targets you with. These points also apply to "skills". So make sure these reflect both your expertise but also the jobs you want to be contacted about.
3. Check your LinkedIn profile carefully
Error free please! No typos, no incorrect dates, no old jobs in the current tense, no jobs you left a while back still displayed as "-present". Ideally avoid overlapping jobs. Even if it's not an error, as it will be confusing and mean you may fail the "seven second test". Finally, everything should be consistent with your CV.
4. Location
Your location and postcode should be where you want to work, or where the jobs you want are likely to be found. Otherwise you may not turn up in recruiter/employer searches AND your job applications might be automatically screened out by LinkedIn. So the employer/recruiter might never see your CV. You will never know and often neither will they as it's not something LinkedIn broadcasts.
5. Your recent experience
Provide some information on your more recent roles, especially the last 5 years. LinkedIn is NOT your CV so you shouldn't have lots of detail, but you need to say something, even if only 2-3 lines, about your recent experience and jobs to ensure you are contacted about roles relevant to you.
We have more articles on our website to help with your job search, including in depth advice on creating an awesome LinkedIn profile and writing a great CV.
Put yourself in the shoes of your target audience and ask yourself whether they can swiftly decide that you are the person for them.
Decide what sort of job you want next and then make sure LinkedIn is optimised to appeal to someone hiring the profile, skills and experience required for that role.
It may be your profile doesn't contain enough information for them to be more selective. Or it's not optimised to appeal to someone trying to fill the job YOU want next .